Questions?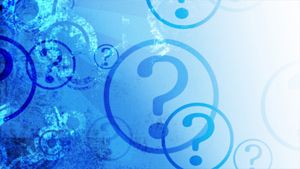 If I come to NOVA for treatment, how long will I be there?

The treatment stay at NOVA is individualized and based on your needs, level of motivation, goals and your preferences. Some individuals are at NOVA for as little as 30 days, while others might stay up to 6 months.

Is there a wait list at NOVA?

Yes, at times there is a waitlist. The Admissions Department can tell you what the wait time is.

What do I need to get into treatment at NOVA?

Typically, we need a recent substance abuse or mental health evaluation to determine if you meet certain criteria for the programs offered at NOVA.

Does NOVA provide dual diagnosis treatment?

Yes, NOVA's programs do provide dual diagnosis services. Dual diagnosis services are those for people with substance use and mental health disorders.

What is the cost for treatment at NOVA?

The cost of treatment depends on the type of services you will be receiving. NOVA accepts Nebraska Medicaid, Magellan Behavioral Health, Criminal Justice Vouchers, some private insurance, private pay and has a sliding fee scale for residential services.

What is a Therapeutic Community?

The treatment community at NOVA is based on the Therapeutic Community (TC) model, which is a treatment model used worldwide. The primary goal of a TC is to foster personal growth. This is accomplished by changing an individual's lifestyle through a community of concerned people working together to help themselves and each other. The TC represents a highly structured environment with defined boundaries, both moral and ethical. It employs community-imposed sanctions, as well as earned advancement of status and privileges as part of the recovery and growth process. Being part of something greater than oneself is an especially important factor in facilitating positive growth. People in a TC are members, as in any family setting, not patients, as in an institution. Members play a significant role in managing the TC and acting as positive role models for others to emulate. Members and staff act as facilitators emphasizing personal responsibility for one's own life and for self-improvement.

Can I have phone calls and visits while I am in residential treatment at NOVA?

Phone calls and visits are allowed with approved persons. Attorneys, caseworkers, probation officers, parole officers, etc., do not require approval. We want to make sure that the people you have phone calls and visits with are appropriate and supportive to your recovery. You will supply a list of people you would like contact with and NOVA staff will interview those individuals prior to allowing contact. NOVA has 'Phone and Visit' policies available for your review in the Program Member Handbook that you will receive upon admission.